blog
13/07/22
A 10-week digital skills programme that helps you upskill, plan for your business and Raise Your Game.
About this event
When was the last time you had the space to plot out your business?
Freelancing brings about all sorts of creative freedom and autonomy, but it's important to add some structured thinking to your career too.
How is your business going right now?
Where are the challenges?
How do you translate your ideas into action?
How do you reach that next step? Well, we have good news for you…
…Raise Your Game is back!
The digital skills programme that focuses on upskilling creative freelancers on digital tools, data and future-proof business models. This course has been developed to provide you with practical guidance and digital skills to support your personal and professional development as you plan for the next step in your career.
Broken down into three key chapters - Taking Stock. Making Moves. Thinking Forward - Raise Your Game will support you to refocus your career goals, refine your methods and harness the knowledge you need to achieve them. Crucially, you will be encouraged to talk to others about your vision. This course aims to provide participants with the space, confidence and skills required to work toward the next stage of their career with a clear and purposeful mission in mind.
Over 10 weeks, you will have access to curated resources and practical working tools, including drop-in sessions and access to Creative Edinburgh events to support you through each chapter of development in real-time.
Nine digitally-led interactive workshops will be delivered online by a selection of creatives and specialists who have a rich understanding of growing an independent practice, and the things to watch out for.
Supporting you to explore the potential in your creative business practice, providing guidance on systems and safeguards to troubleshoot with confidence. The final session will see you all come together in person at Codebase to share and reflect on your development experiences, and celebrate your successes!
Raise Your Game will primarily be delivered ONLINE via Zoom on Thursday mornings between 10:00 - 13:30 from September 1st - November 3rd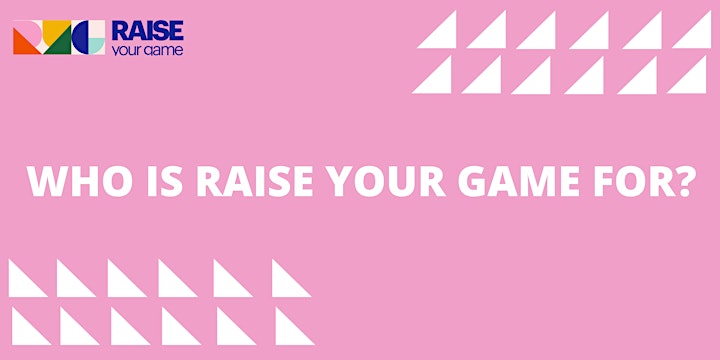 Raise Your Game has been designed with early-stage freelancers, sole traders or small businesses, and creatives making pivots in their careers. Additional resources encourage self-reflection, peer support and further development throughout the programme and beyond.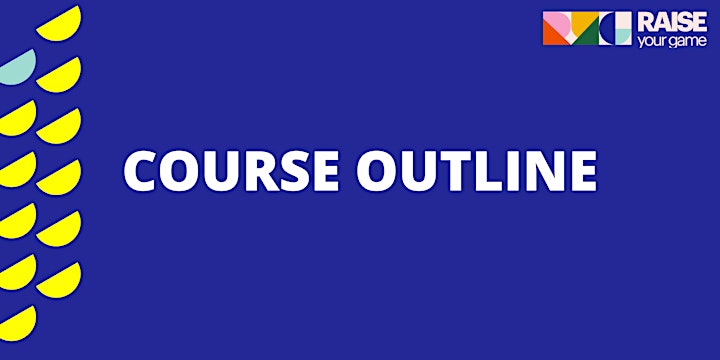 Session 1 - Thursday 1 September - Business Planning & Modeling with Caroline Parkinson
How do you map the future of your business practice? This session will set the scene to understand how to shape your business goals. This first week is all about exploring innovative business models, and understanding what digital and planning tools can help you realise, set and work towards your goals.

This interactive workshop will be hosted by the Head of Creative at Edinburgh Futures Institute, Caroline Parkinson.
Session 2 - Thursday 8 September - Creating an Authentic Marketing Strategy with Fika Digital (Tasmin Lofthouse)

Post on Instagram, grow an email list, write blog posts — business owners are constantly being told how to market their brand. By listening to these outside voices, we can build the business we *think* we should be running, not the business we *want* to run.
In this interactive session delivered by content marketing consultant and founder of Fika Digital, Tasmin Lofthouse, you will learn how to create an authentic marketing strategy that reflects your brand values and connects with your ideal audience.
We'll begin with the basics of marketing, before moving onto a guided process for building a marketing strategy and creating powerful content that tells your story and nurtures your audience.
This interactive session will be hosted by Tasmin Lofthouse of Fika Digital
Session 3 - Thursday 15 September - Understanding Your Data with Effini
Data can be a minefield. From evaluating client processes to protecting GDPR, analysing feedback to presenting it. Learn how to collect, protect, analyse and utilise data to grow your creative business.

This informative session will be hosted by data science company Effini.

Session 4 - Thursday 22 September - Project Management & Productivity for Creatives with Roz Hewitson
In a world of screen fatigue, push notifications and digital solutions, how can we streamline our workload and balance different projects to allow focus on the creative process? This week you will be looking at how to build efficiency into the way to think and run your creative business projects. Exploring techniques, templates and tools to make project management straightforward. Focussing on running projects effectively to keep them on time, budget and to a clearly defined scope.
This informative session will be hosted by Roz Hewitson, Staff Project Manager at FreeAgent
Session 5 - Thursday 29 September - Managing Your Money & Planning For Your Financial Future with Barclays
When do you ever get time to sit down and go over your spending?! Today is the day! This session is all about keeping on top of our finances and how we can all make our money work harder. Learning financial resistance, budgeting, and a chance for you to sit and have a one-to-one session with a Barclays Money Mentor.
This session will be delivered by Damien McCaul & Chloe Caulfield, Barclays Money Mentors.

Session 6 - Thursday 6 October - Legal Support for Creatives with Anderson Strathern
Understand the legalities of growing your creative business practice, so that you can protect your future work before you have to.
This week will cover the hot topics in employment law - including worker status and new and current legislative and case law updates - along with key aspects of commercial contracts.
This informative legal surgery session will be delivered by Barry Nichol and Douglas McLachlan from Anderson Strathern.

Session 7 - Thursday 20 October - Open Sourcing, making use of creative licensing with Morvern Odling
This session will cover a de-jargoned and practical look at the Open Source movement, including industry examples of people and projects. The group will explore the various licenses available and what details need to be considered as a freelancer/ small business in the creative industries. There will be time for the participants to look at their own work/ industry and begin to think about where Open Source might bring some added benefits to their community, their practice and their business.
This informative session will be hosted by freelance artist, Morvern Odling.

Session 8 - Thursday 27 October - Fundamentals of Design Thinking with Korero Studio (Andy Irvine)
Design thinking is a mindset and set of tools to solve a problem in a human-centered way. This hands-on session will introduce participants to the fundamentals of design thinking, discussing how it emerged and exploring how the 5-stage process can be applied to any problem with a degree of complexity.

This session will be hosted by Andy Irvine from Korero Studio.
Session 9 - Thursday 3 November - Final session sharing with Caroline Parkinson
You made it! In the final week, participants will be invited to come together and share the progress made throughout your time on the course. This discussion-led session will be an opportunity to reflect and share experiences and plans for the future with your peers.
This dynamic in-person workshop will be held at Codebase, hosted by Caroline Parkinson
Refreshments and food will be provided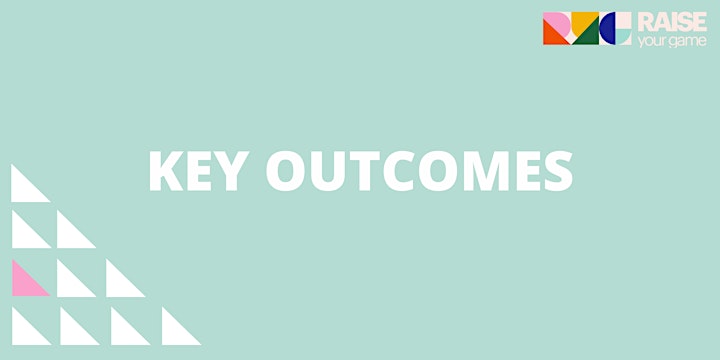 Up-skill - digital tools, data and future-proof thinking
Goal Setting - refocus your career goals and the knowledge you need to achieve them.
Time - space, confidence and skills required to reflect on and work toward the next stage of their career.
Connect & share - learn from other practitioners and learn how to talk meaningfully about your ideas and plans, with confidence and purpose.
How do I sign up?
Bundle tickets - Participants interested in the full 10-week programme, can purchase one of the 10 spaces available.
Drop-in tickets - Attendees can snap up one of the five spaces in one (or a few) sessions for a tailored approach to your skills development. These tickets will be made available closer to the course dates, follow us on social media to find out more.
Bundle ticket: £250
Drop-in ticket cost per session: £35
Follow Creative Edinburgh on Eventbrite for the latest updates on Raise Your Game as details are confirmed!
Supported by:
Raise Your Game is supported by Edinburgh Futures Institute, Creative Informatics and Edinburgh City Council. This course was delivered in partnership with Barclays Eagle Labs, Henderson Loggie, and Anderson Strathern.
Project managed by FromNow.studio

join us
Join Us
and be part of
our community
Join now
£0
Creative Edinburgh Member
Apply for Mentoring Scheme